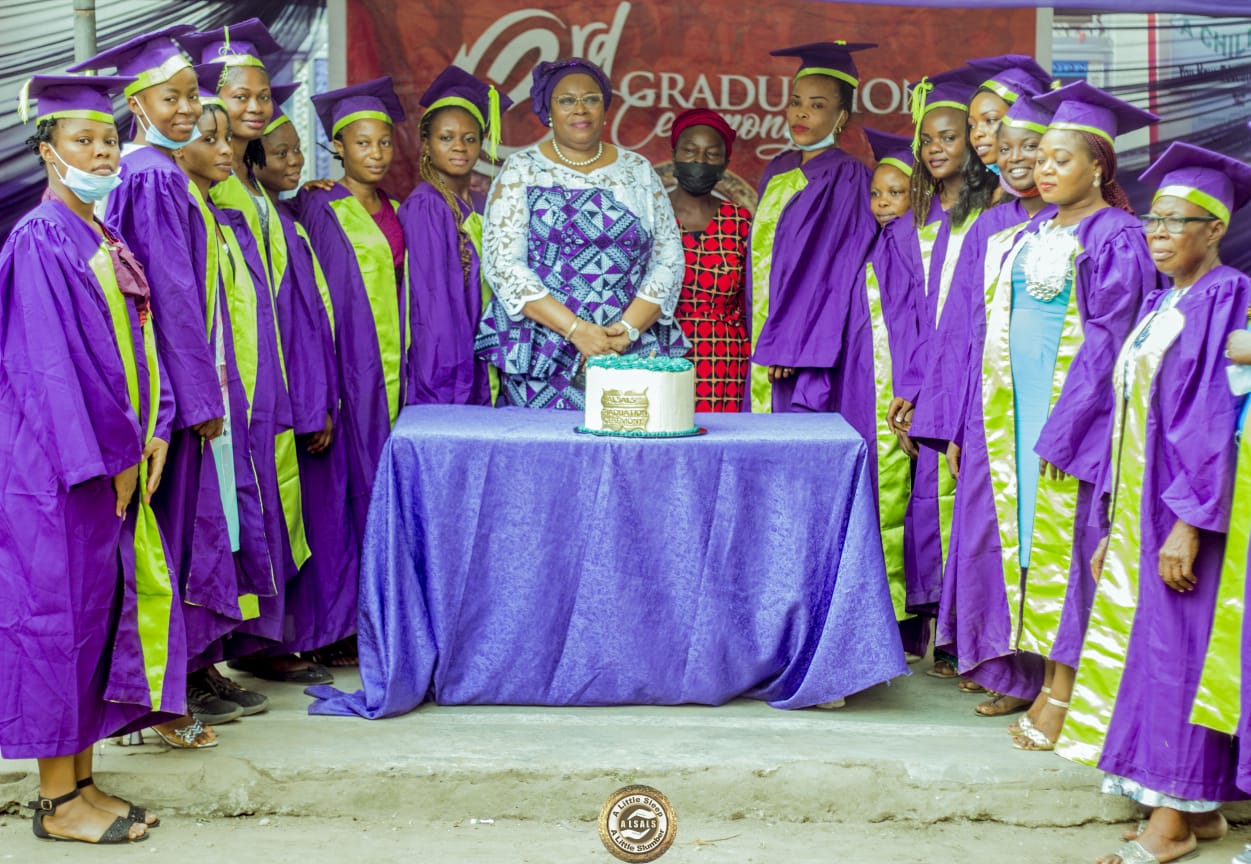 This is the 3rd Graduation Ceremony of A Little Sleep A Little Slumber Empowerment Outreach. Her Vocational center had her 3rd Graduation Ceremony on the 12th of December 2021 at No 38 Nathan Street off Ojuelgbe Road Surulere Lagos.
The center graduated over 50 women and men in various skills ranging from Tailoring, ICT, Catering and Confectionery, Household hygiene production, Event Management and Craftworld. Guest were delighted with the humanitarian services rendered by the founder and entertained by the graduants with the playlet.
At the end of the ceremony, visitors showed interest to learn a skill.